With MoT.
Free road tax.
Except from London Congestion Charge.
No exhaust pipe.
Pointless 1980s earthing strip.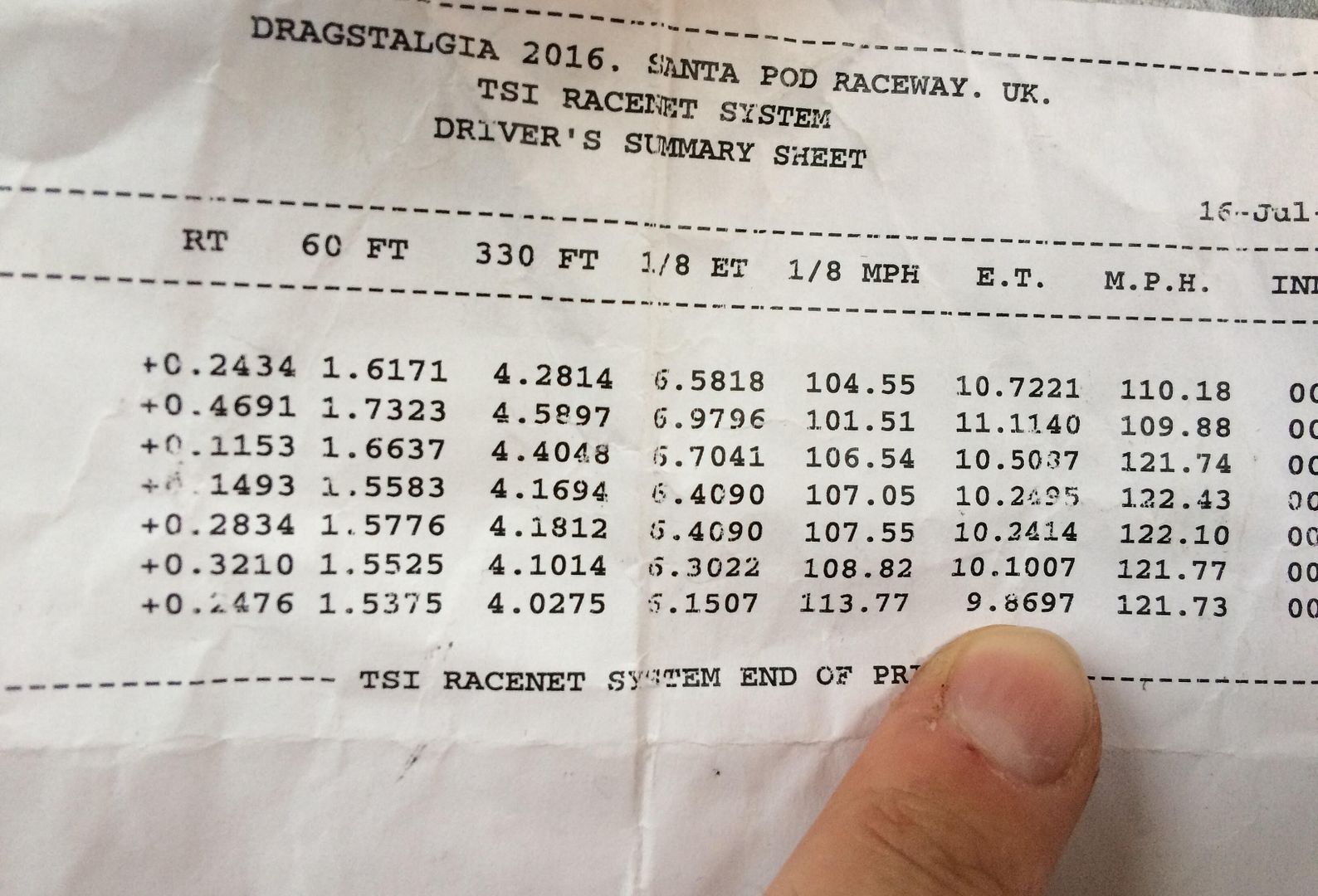 No wheelies. Yet.
You can see from Julian Hunt's pics below that the Enfield is squatting down much harder on launch, for two reasons: Firstly we're putting more power through the car – currently the control system's maximum capability of 2000 amps, but also there's additional weight over the back axle (about 45-50kg) with the new Hyperdrive battery pack.
Those extra 44 cells in an aluminium box bolted over the back axle means we got the car from a late 10 second car, to a 10.1 and then 9.8 second street car. The extra batts ups the voltage available to 400v.
0-113mph in 6.1 seconds.
Between now and mid September the motors have been removed from the car and sent down to Olly Young at Current Racing, who is going to inspect them, replace necessary parts and then we can get the Enfield ready for its last race event of the year at the Santa Pod FIA European Finals.
Will it ever run another 9? Can it go any quicker? I have no idea, but we'll certainly try.