The Enfield 8000 is now up to full fighting kerb weight. The light is glinting at the end of the tunnel. Baseline time, which basically means setting up the car to a decent standard ready for some shakedowns.
And who better to do this than the man who built the cage, suspension and chassis mods in the first place – Jon Webster at Webster Race Engineering. It looked a bit out of place next to his slingshot Hemi nostalgia dragster…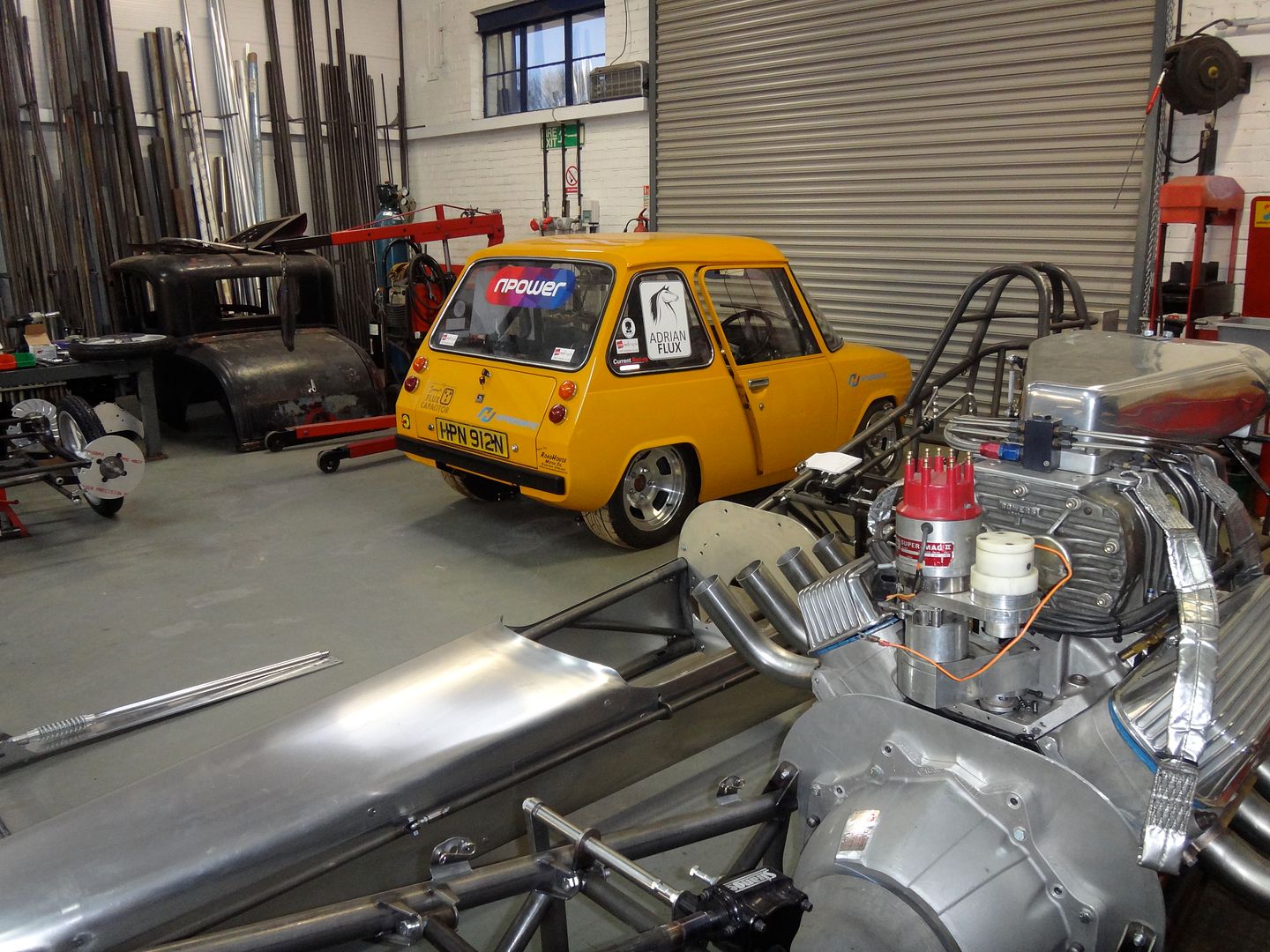 Jon wasted no time in first fitting the crucial motor coupling – the vital machined link between the two series mounted 9-inch 'leccy motors – which you can see sitting in their box steel cradle under the car.
Here's that tiny but vital motor coupling.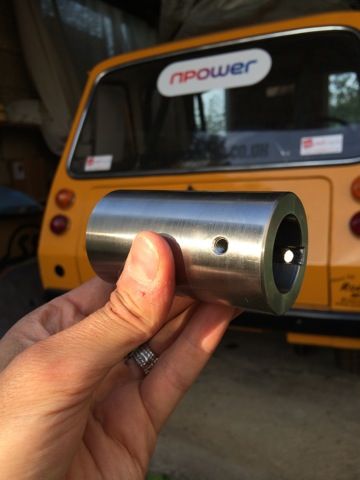 To remind you, here's what the teeny tiny propshaft looks like suppling drive to the narrowed four-linked Ford 9-inch drag axle.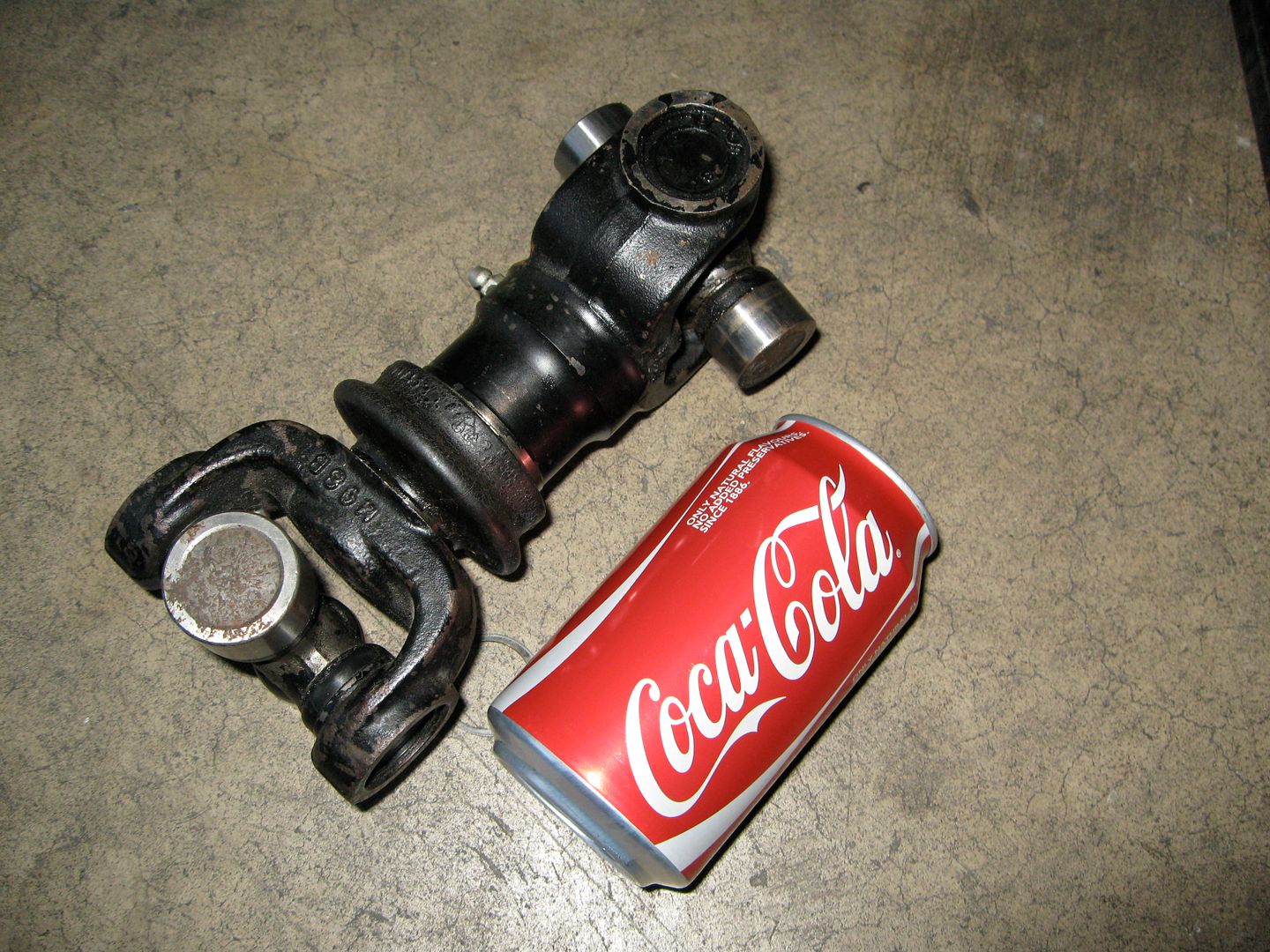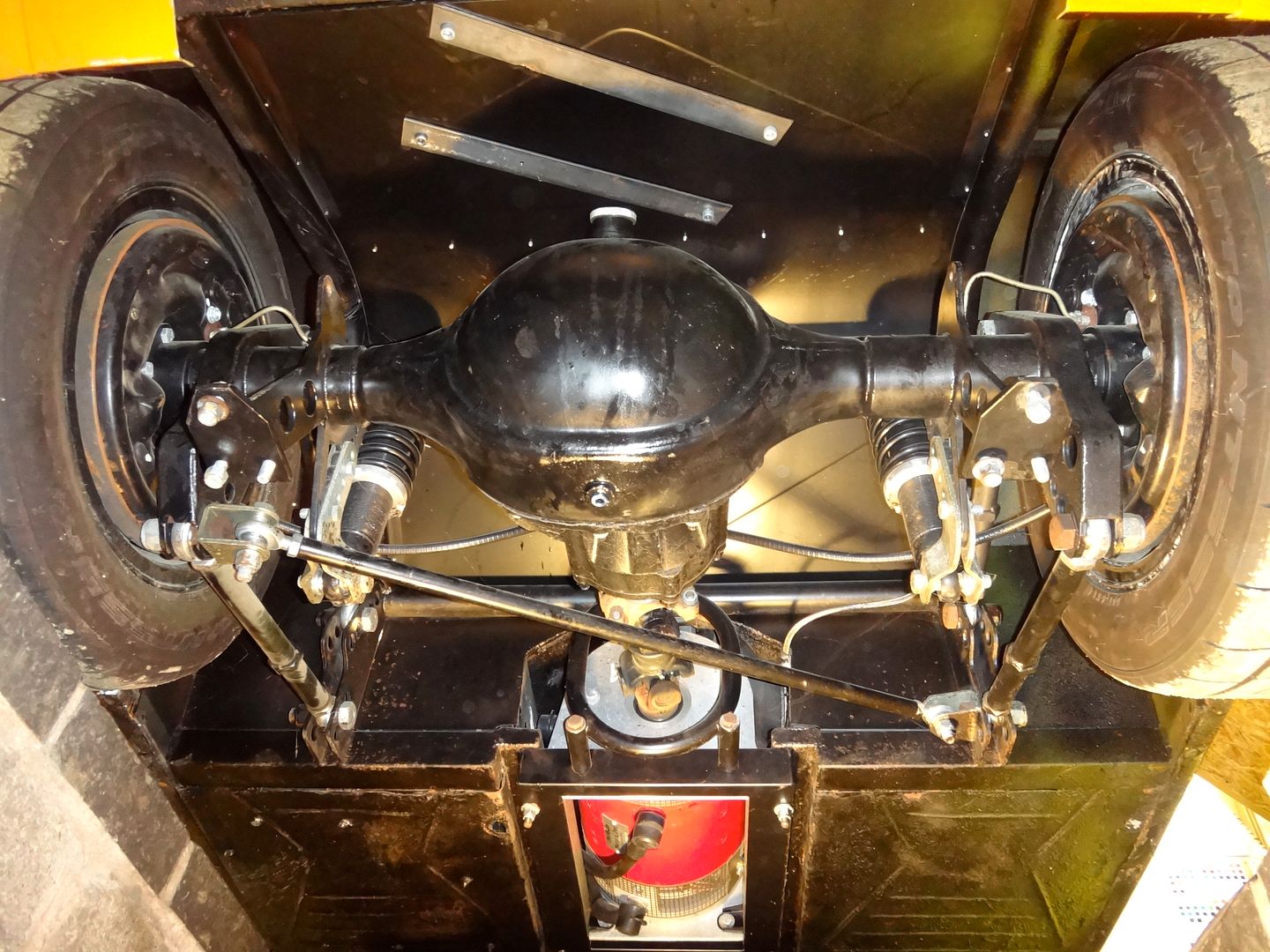 Jon then checked and filled the brake system. The custom made front disc conversion from BG Developments nipped up a treat. I've said this before, but the calipers and carriers are feather-weight things of beauty.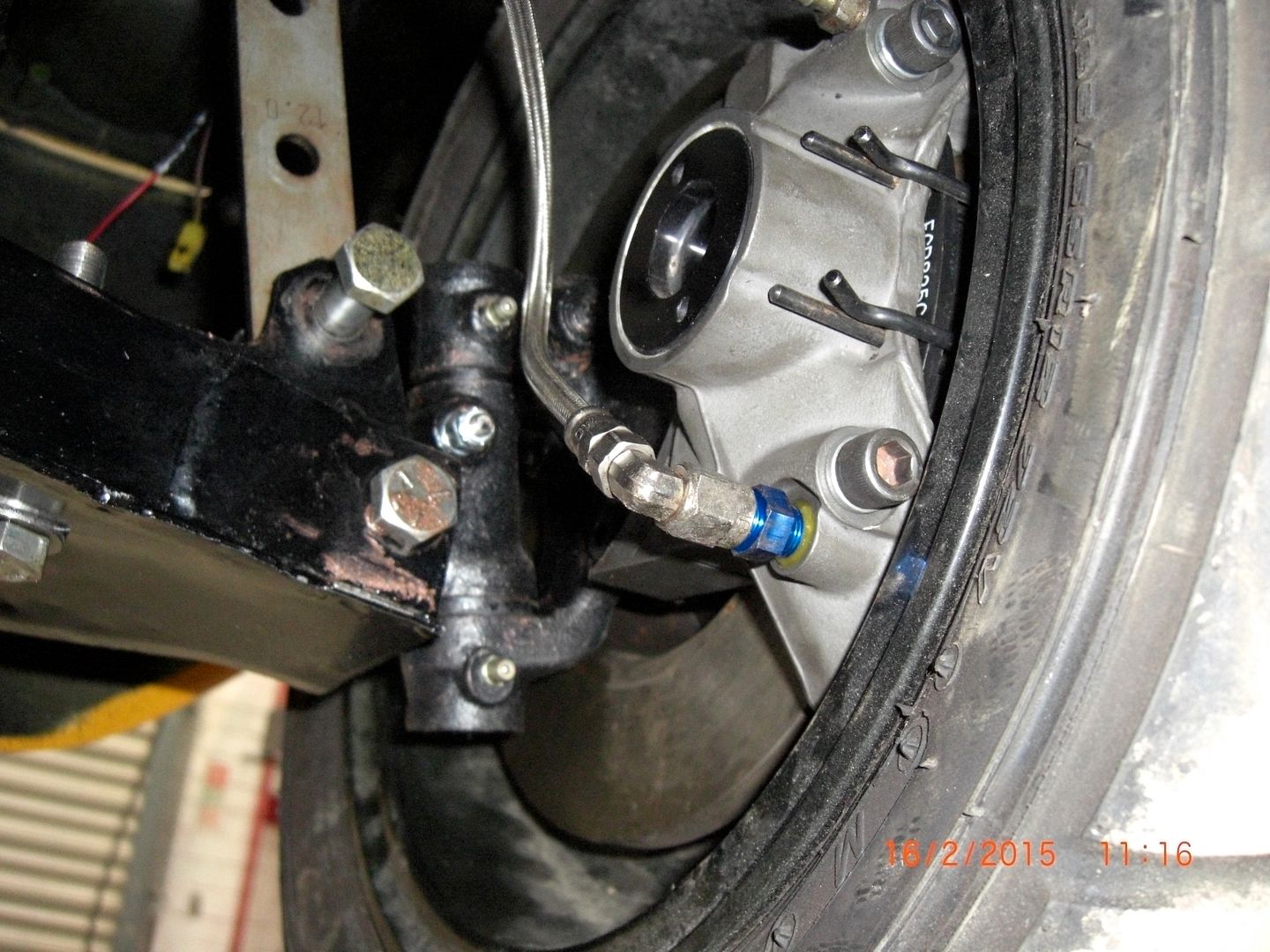 With the tracking adjusted and correct damping rate Avo shocks fitted, Jon got the corner scales out. Here are the stats:
1064lbs = 482.6kg front.
881lbs = 399.6kg rear.
1945lbs total. That's 882kg in new money.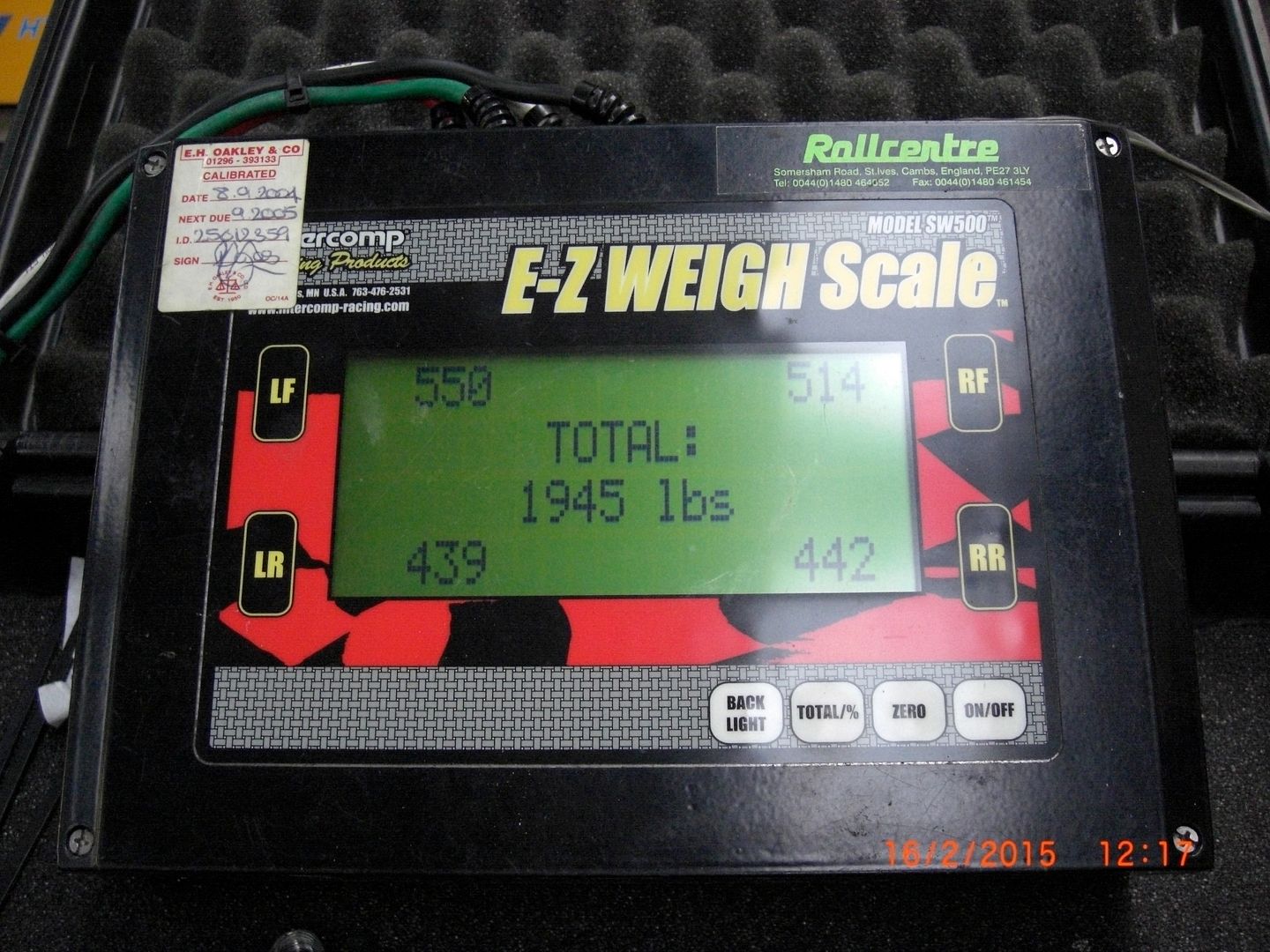 More weight up front is regarded as advantageous in drag racing, and then as you accelerate that mass pushes to the rear. It would have been good to have got the kerb weight under 800kg but I don't want to hack the car about to the point of zero originality. Remember the entire bodyshell and about 60% of the chassis is factory standard!
Jon adjusted the steering geometry (original Hillman Imp rack was fine but I replaced all track rods with beefier mk2 Fiesta items and urethane wishbone bushes).
So now the Flux Capacitor's brakes work. It steers properly. The driver's door shuts properly. It was time to make it drive under its own volts for the first time. Off to Hungerford where my EV mentor Olly at Current Racing would help me.