I bought my Enfield 8000 back at the start of 2012 as a non-running project. It was perfect for what I wanted, because the dead electrics were going to be removed to make way for cutting-edge digitally controlled motors and batteries.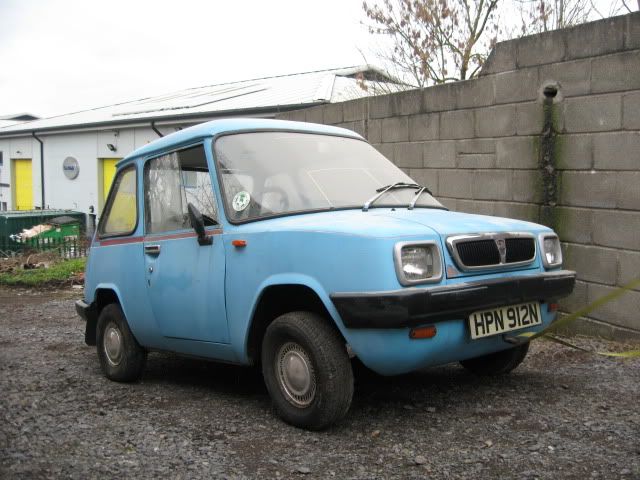 However, as modern as the guts of my street legal Flux Capacitor are, I always wanted to retain originality to the bodywork and interior. In custom car terms I suppose it would be classed as a 'Resto Mod'; restored unmodified bodyshell (no wider arches, no additional louvres or modern upholstery) but with uprated brakes, suspension and the addition of such safe things as a full roll cage.
One aspect of my Enfield which were utterly repulsive was the incorrect (Ford Fiesta) plastic bumpers as fitted by a previous-previous owner, presumably in an effort to modernise the little Enfield. They didn't. They looked shite.
The plastic bumpers immediately kissed the bottom of the bin whilst I began searching for a pair of steel originals. And I searched. And I searched. Turns out that they are slightly rarer than extinct, possibly helped by the fact that of the 120 Enfields made worldwide in the '70s, probably less than 40 have survived. Parts are a bit difficult to sniff out.
The solution was to have replicas made. But before I could do that an original pair had to be found. After getting in touch with the BVS (Battery Vehicle Society) – and also a piece on the Flux Cap I wrote for the Sunday Times – I discovered of the handful of road worthy Enfields in Britain, one of the most active resided in Peterborough, less than 15 miles from my house.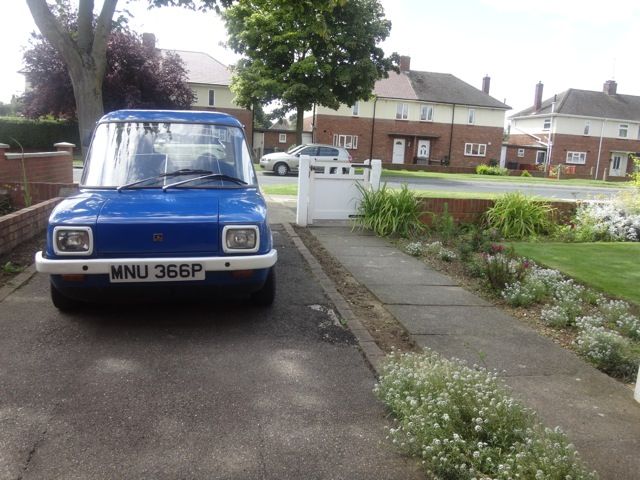 This blue example is regularly used for urban tooling about by owner John Parkinson, a retired electrical forklift engineer. John was only too happy to invite me over for a coffee, natter and chance to have my first ride in a factory stock Enfield 8000. It was pretty cool, I have to say. I took a couple of shaky home videos which you can view here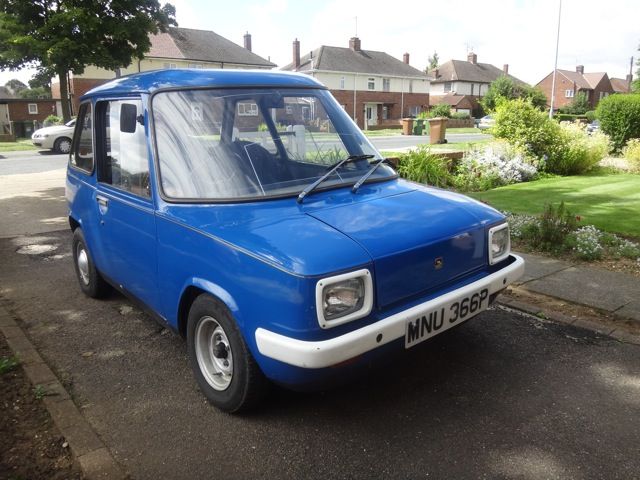 John has owned the car since 1980 and enjoys confusing people at local classic car shows. He trusted me enough to unbolt his steel bumpers and lend them to me for a month. That's when I realised I ought to have glassfibre moulds made. Glassfibre wouldn't look any different to steel once painted, plus they'd be lighter than the originals – ideal for a race car.
Rob at East Coast Buggies is a bit handy with his glassfibre skills. As such I approached him for the job of making a master moulds. He set aside his normal beach buggy body jobs and made these for me: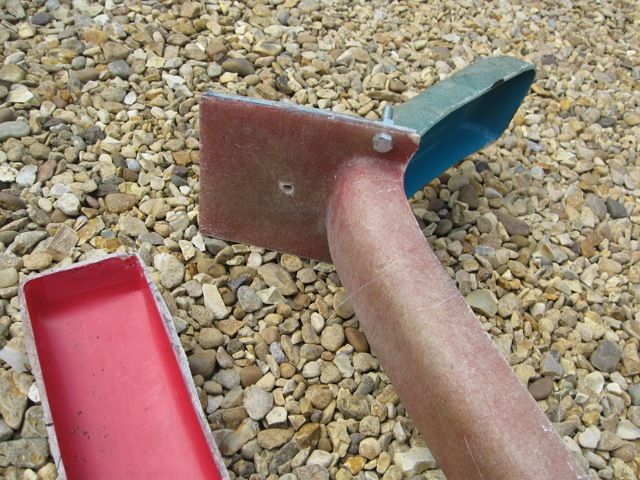 Thankfully the Enfield bumpers aren't very complex, so Rob managed to bond brackets onto the back of each bumper
Then Tim at Roadhouse Retro fillered any imperfections…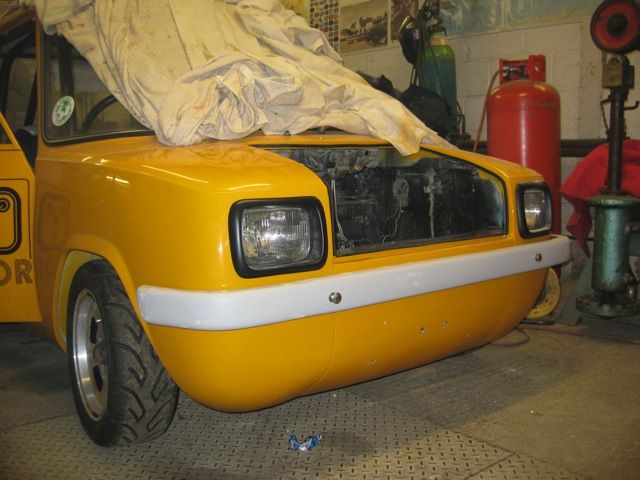 … before gunning on satin black paint.
It turns out Enfield 8000s were sold with either black, white or silver painted headlight rims and bumpers. Mine originally was a white car with silver, but I opted for black to contrast against the Yellow Ochre paintwork. Here's some retro Instagram-spec piccies of it now, together with a shot of one of the earliest Enfields leaving the ship yard assembly plant in Greece.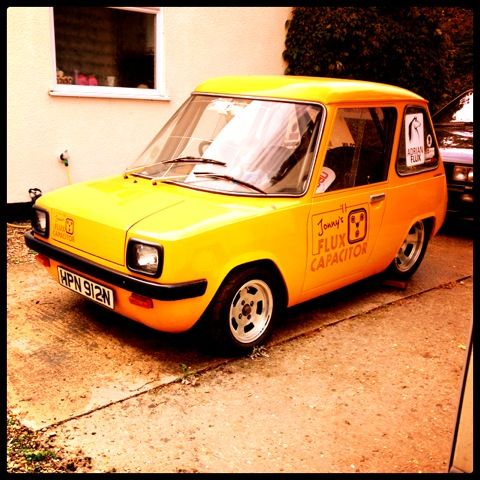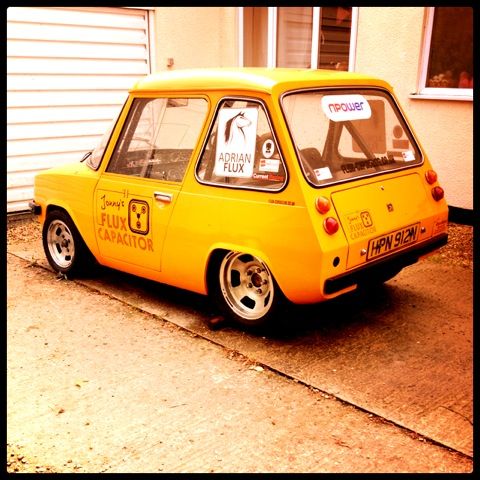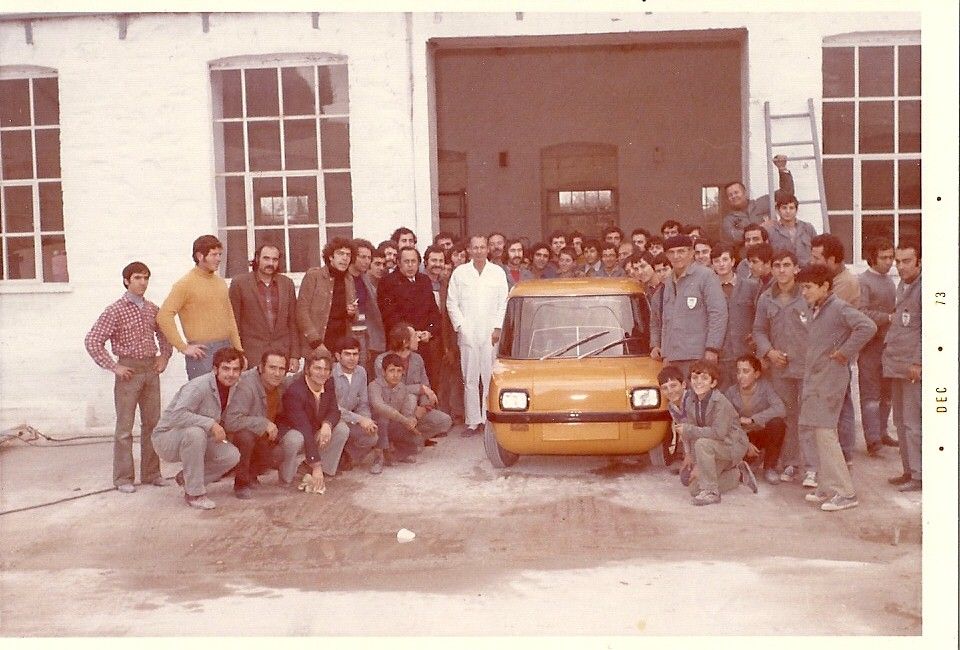 I've uploaded this black and white pic before, but in case you missed it here is what my Enfield looked like when new in '74 (when it was a test vehicle for the SEEboard (South East Electricity) in the Brighton area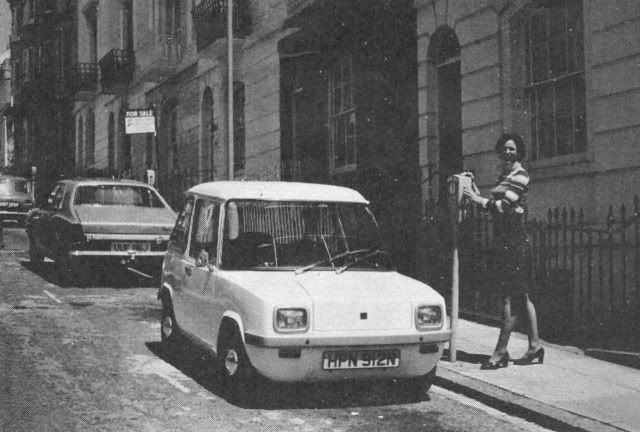 Next blog will detail the recent rewire of all the 12-volt street legal bits, together with details on the tyres and a shiny new polycarbonate windscreen.
Thanks again to everyone who has followed the project with enthusiasm, and of course to my sponsors Adrian Flux Insurance, npower energy and Red Maple IT consultants.