Since 2012 my Flux Capacitor project has been plugging away at trying to radically mutate an EV recipe started back in the late sixties by the offshoot of Enfield – the British company previously famous for making bicycles, motorcycles, mowers and firearms. Of course. The last few weeks has seen the Enfield 8000 ECC (Electric City Car) finally being rediscovered by the media, and surprisingly not for pure ridicule.
First it has been the subject of a detailed (and pretty complimentary) four-part radio documentary for BBC Radio 4, in which me and my Flux Cap play a small vocal part. You can catch the episodes via the BBC iplayer here
Next it was the BBC One Show on April Fool's Day. There was a large celebratory item on the background of the Enfield, which showed a lot of archive material. Check out the full episode on the iplayer now, and fast forward to 18 minutes in if you just want to see the EV stuff. http://www.bbc.co.uk/iplayer/episode/b03zcvgq/The_One_Show_01_04_2014/
And as if that wasn't enough then the Beeb has also dusted off some old footage showing the prototype Enfield starring in Blue Peter, and driven around the studio by John Noakes amongst other things.
Click on this text and towards the end you can watch my actual Enfield – HPN 912N – sitting in a very '80s Tomorrow's World studio alongside a very '80s Judith Hann.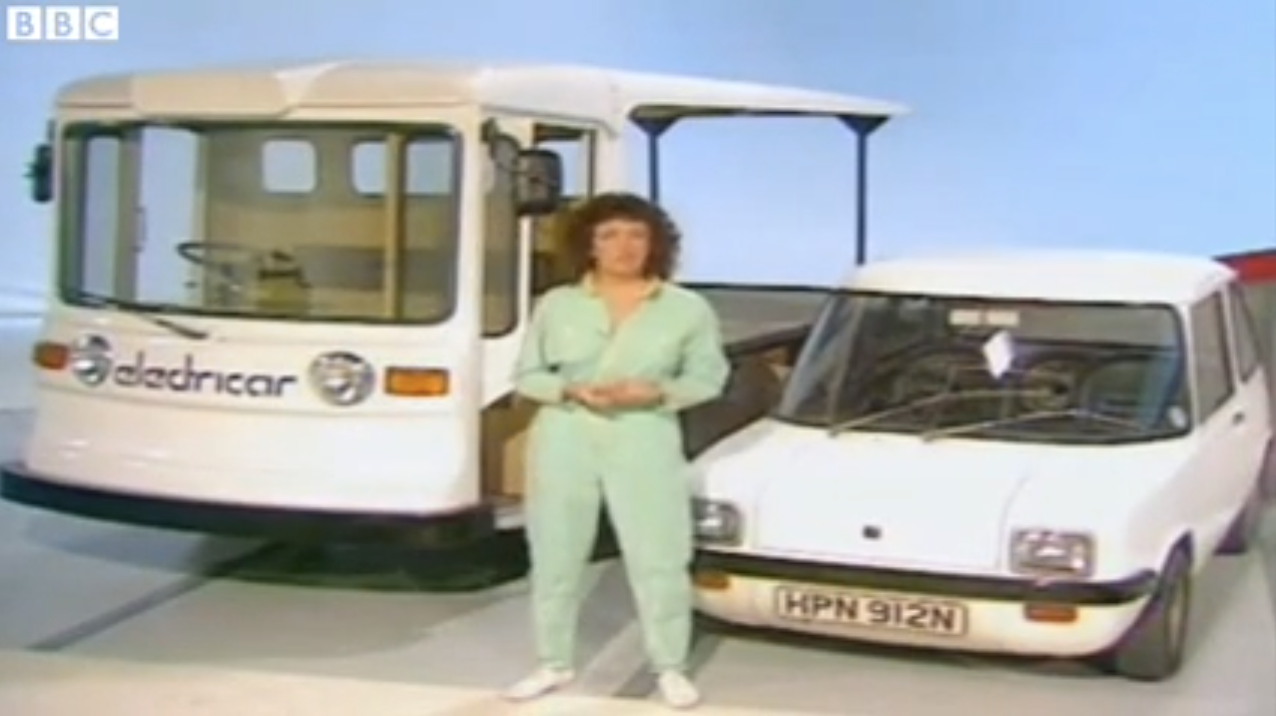 https://www.youtube.com/watch?v=ovR37RjEnSg
There will be more Enfield in the media soon, just ask Autocar magazine. Meanwhile I am just fettling a few more things in the front suspension and battery department. More on those in a few days