Wiring is pretty crucial for an EV, as you can imagine. The Flux Cap had had its high voltage cabling plumbed in by Olly Young at Current Racing earlier in the year, so now it was time for the remainder of the loom to get refreshed.
By remainder I mean the low voltage 12-volt stuff required for MoT. Headlights, indicators, horn, that kind of thing.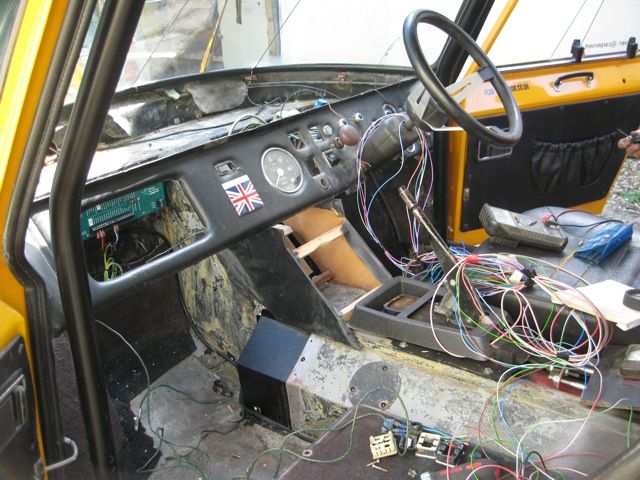 After he did such a decent job on my (less eco warrior) old Dodge Charger John Mills at Allcar Electrics (07710 163131) in Wisbech came to right all wiring wrongs.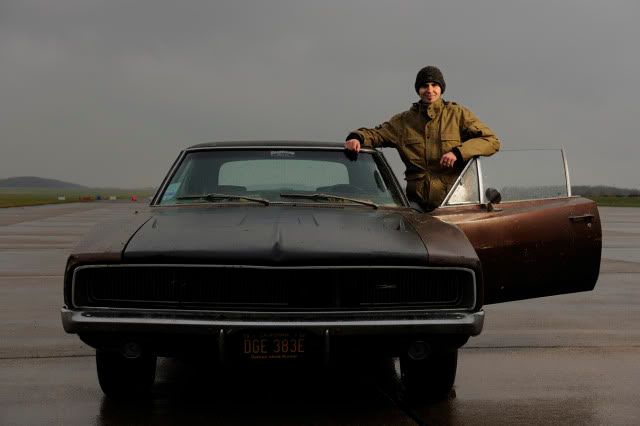 After a 15 minute poke about, it was decided by John that a bespoke new loom would be quickest and most reliable solution. During the course of a day he first removed the entire factory loom. You can just about see it there on the floor…
… Then he copied the OEM look and route of the original wiring harness, but did away any unnecessary extras (by that I mean stuff beyond the MoT basics). It doesn't look too exciting, but it is. For me at least.
At the same time John converted the Enfield to run LED bulbs and, by using thinner gauge modern wire, whittled down the weight of the wiring harness by some 6-kilos. He put it on scales to prove it!
He wires a lot of classic rally cars so he's a bit anal about weight. Put it like this, he convinced me to downscale from dual tone horns to a single horn. And yeah, the old radio has gone. Less weight, innit.
But probably the cleverest touch that John did was to re-use a few of the redundant dashboard switches for alternative purposes. For example, the heated rear window switch is now the Moroso Anti-roll line-lock solenoid…. which locks the front brakes for tyre warming rwd burnouts. I didn't need a heated rear window any more.
It may look standard still, but don't believe all those buttons.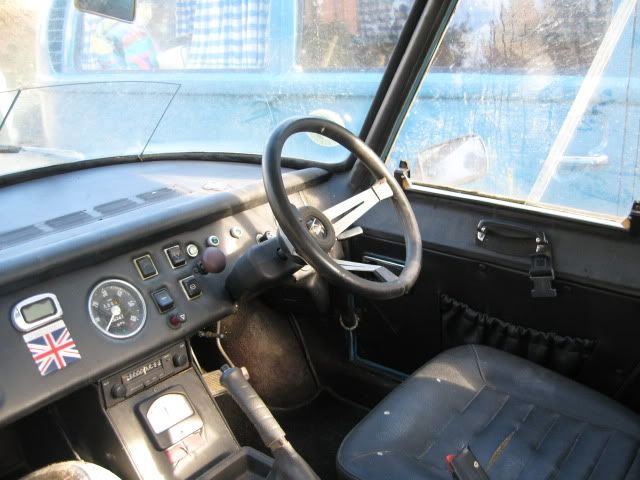 The Enfield's rear lights were Hillman Imp items, so I managed to source a better secondhand set via the extremely friendly Retro Rides forum. I managed to make four good 'uns out of eight slightly rubbish ones. On the outside they are 100% original, but inside lurks the LED technology.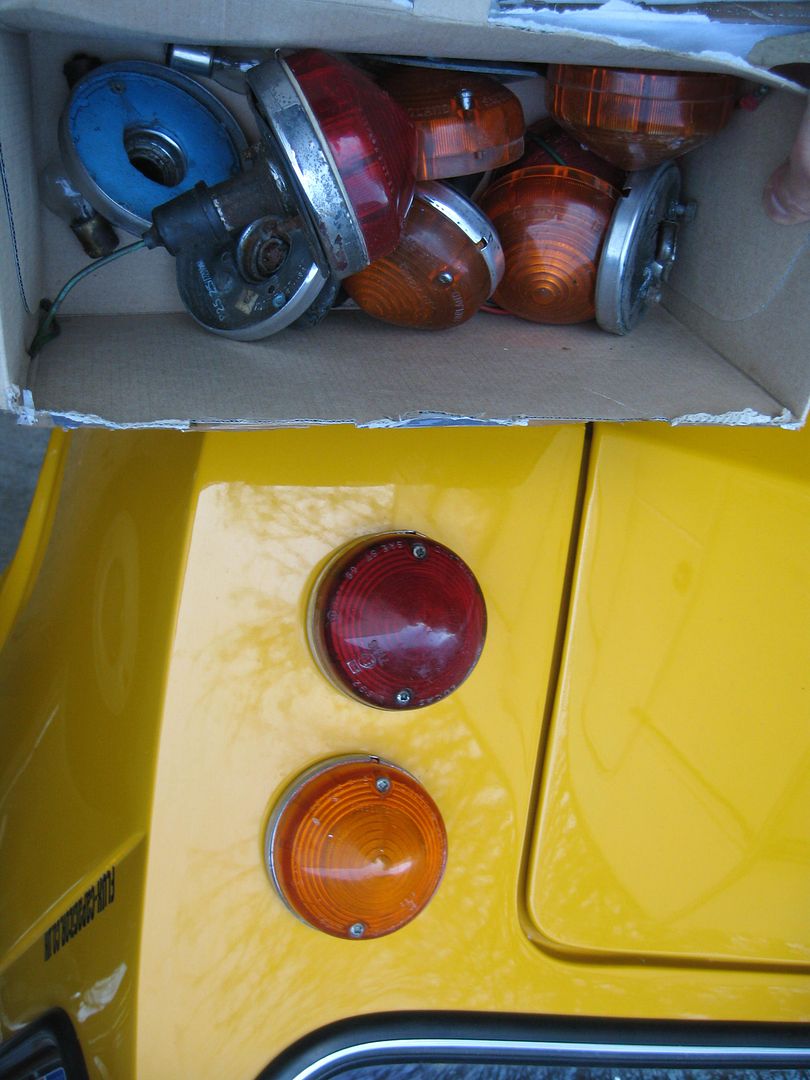 Because the car's main power will be in excess of 300-volts, the 12-volt stuff will run on a separate circuit – just like the Enfield originally did. I've found a neat little Yuasa NP17-12 motorcycle gel battery which is slim (181x76x167mm) and light enough (6kg) to mount smug inside the glovebox recess. I've put it next to my old Audi GT battery to show the size difference.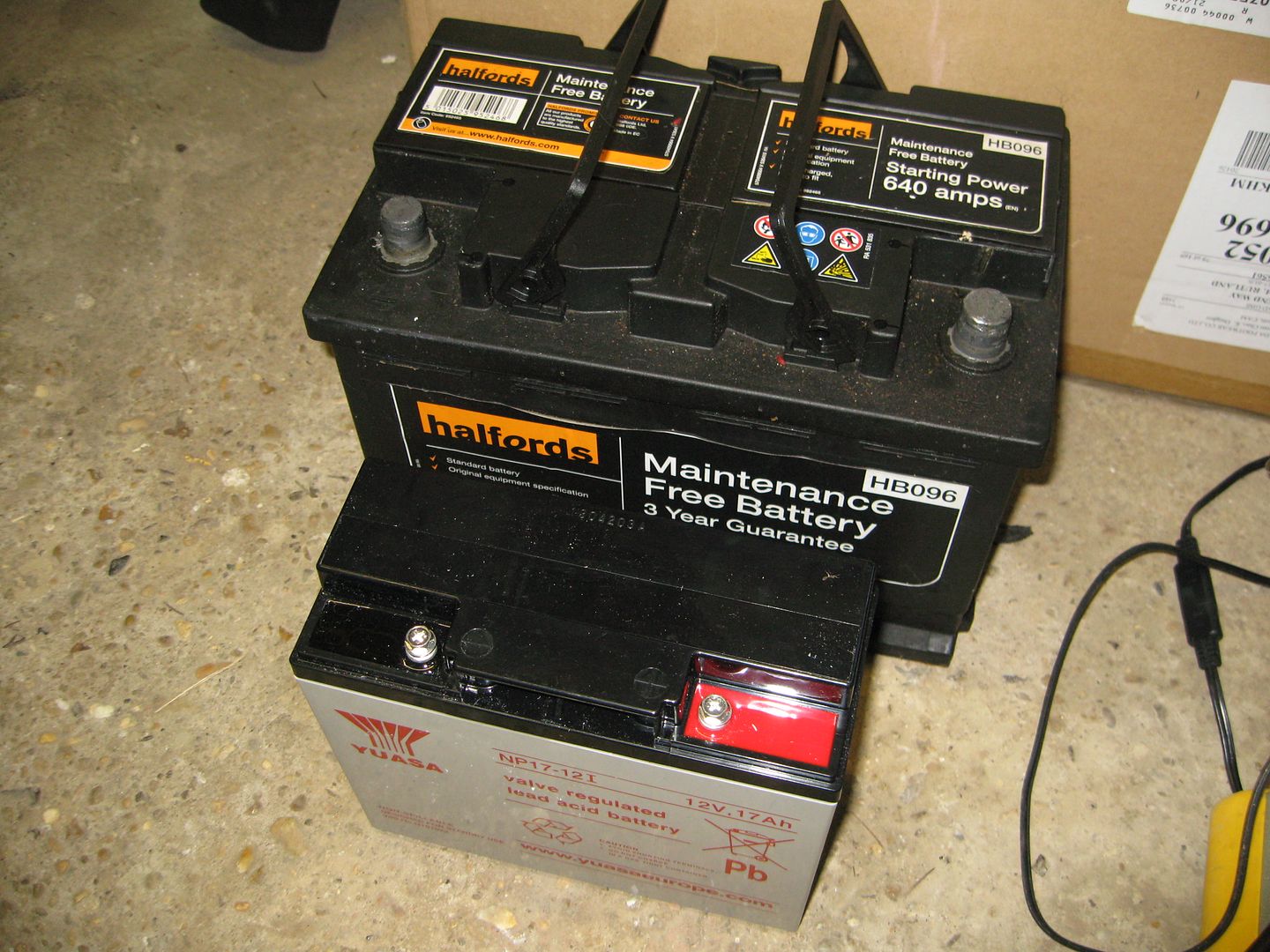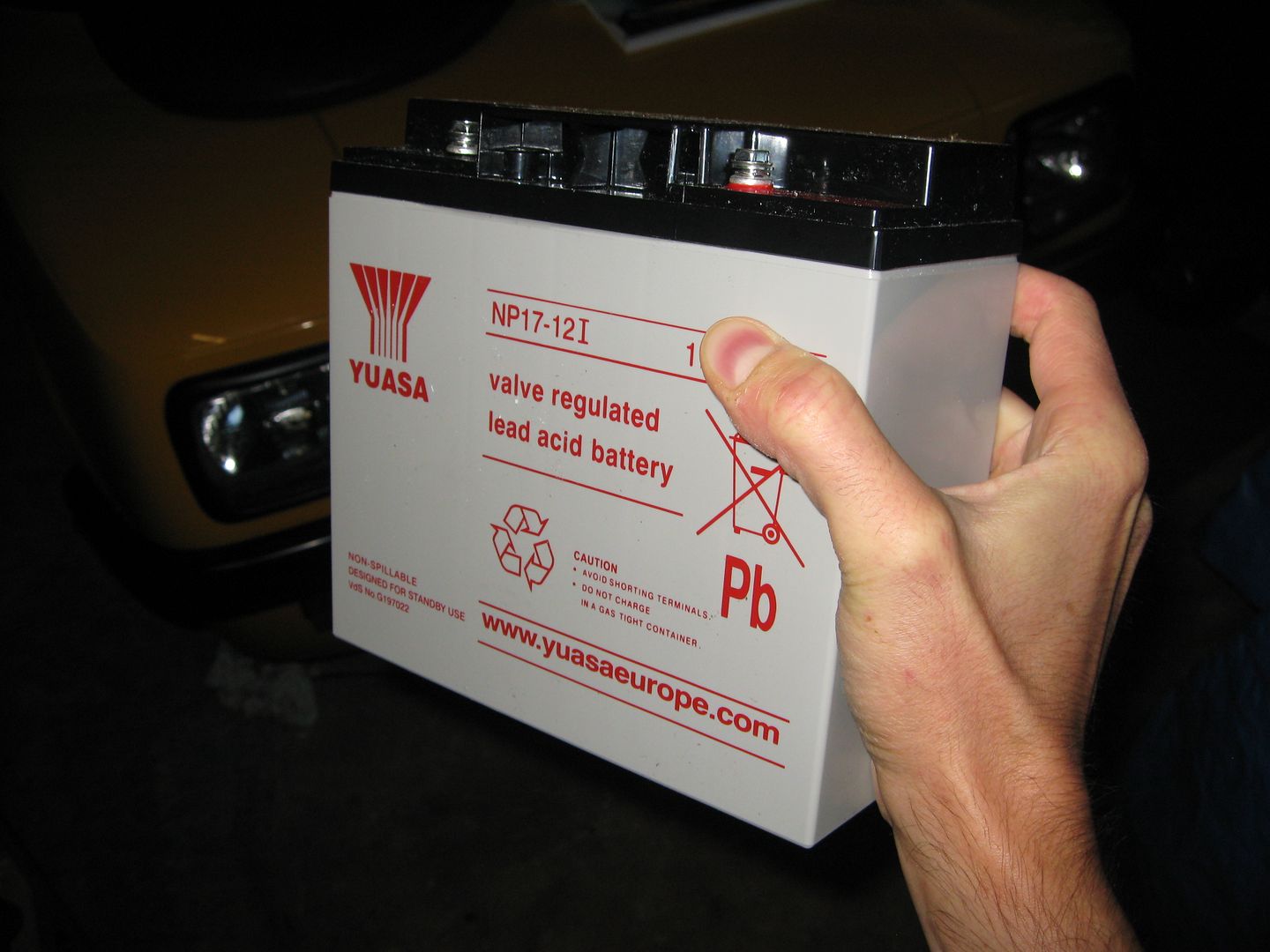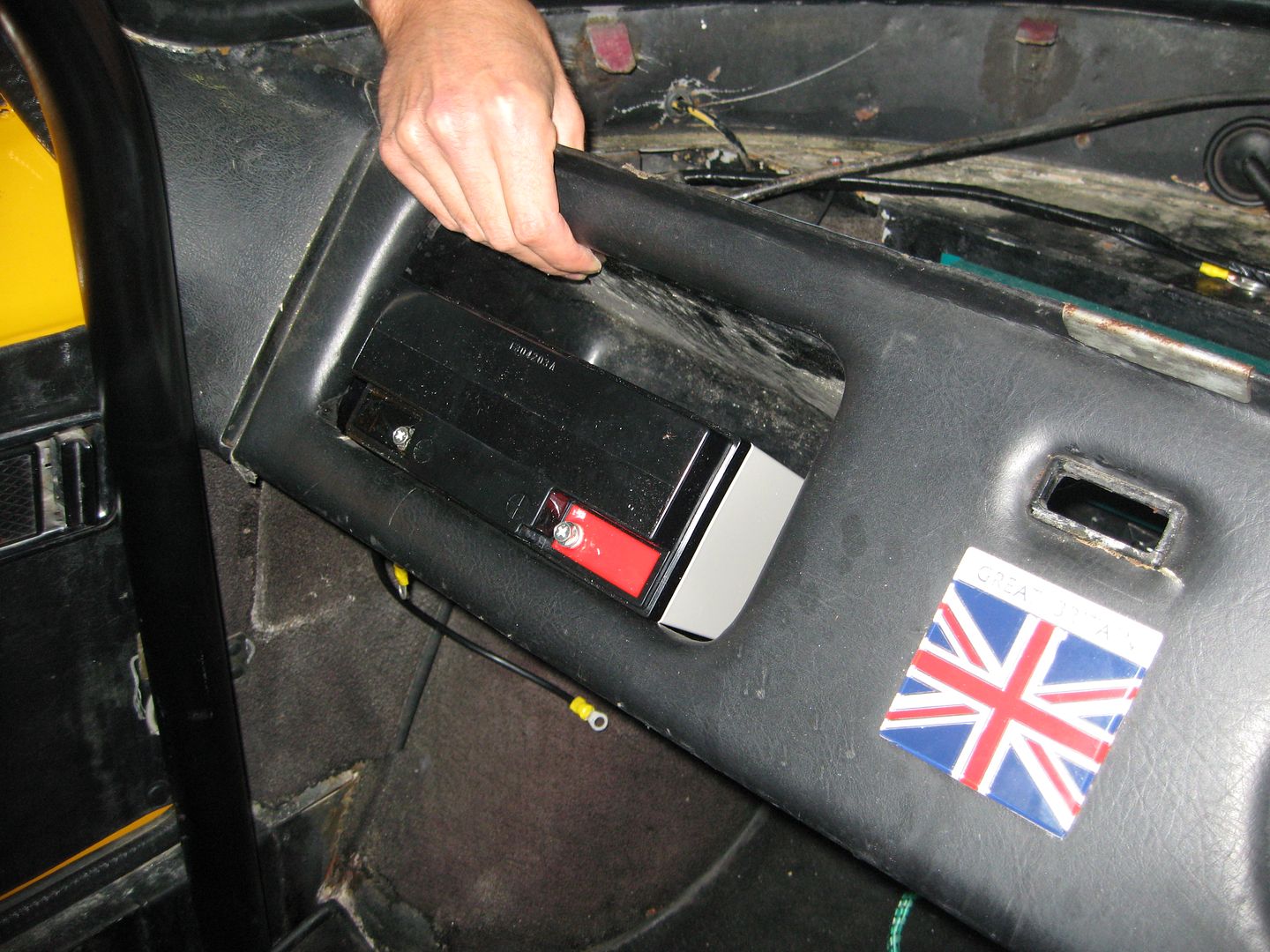 This obviously won't get charged by the Enfield's main system so it can be charged by a portable solar panel or mains conditioner when the car's not being use. Being largely a race car, it isn't important to me to use the lights and wipers for hours on end.
In about a week from now my special lightweight polycarbonate windscreen will have emerged from the moulds at Plastics 4 Performance. More on that v soon folks. Thank you for reading. I was hoping to have the car running this year but several dilemmas and delays with sourcing the correct battery packs has proved far harder than I originally planned. Hey ho. Looking forward to running it in anger in 2014!