2013 has got off to a magnificent start as we welcome npower on board as a co-sponsor of the Flux Capacitor project. Alongside Adrian Flux Insurance and Red Maple IT consultants, the energy supplier will be helping me with a custom charging system (both at home and at the race track. As obvious as it sounds, the way to 'refuel' the Enfield will be to plug it into the mains, hence powered by npower!
Flux Cap as of Dec '12
Flux Cap as of Feb '12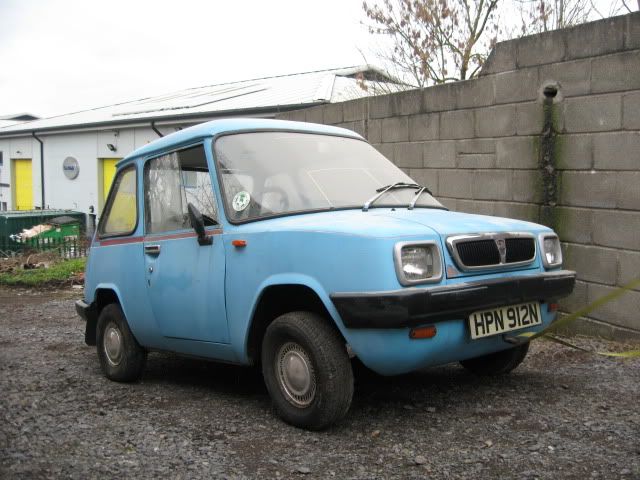 Flux Cap as of 1975 (when new)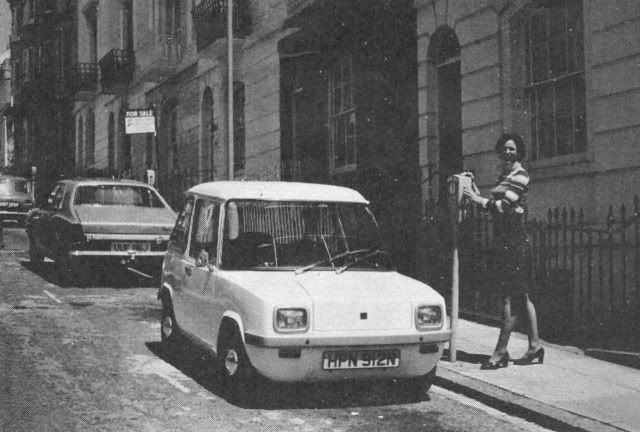 It is hard to believe that what was once a river-damaged electric relic is now almost on the home straight of completion. The Flux Capacitor project is nearly a year old, and in this blog I've tried to document its transformation into an EV hot rod.
The Enfield, in 2007. Water level had dropped at least a foot when this pic was taken, apparently. Water + electrics = not a happy relationship.
Since December the Flux Capacitor has been up on the ramps at Current Racing HQ in Hungerford, sheltering from snow and Jack Frost, as its wiring duties begin.
Olly Young at Current Racing pulled out the motors in their cradle to start measuring up to have a coupling made. This is basically a short prop shaft that connects the output shafts of one motor with the other (they face one another in the transmission tunnel).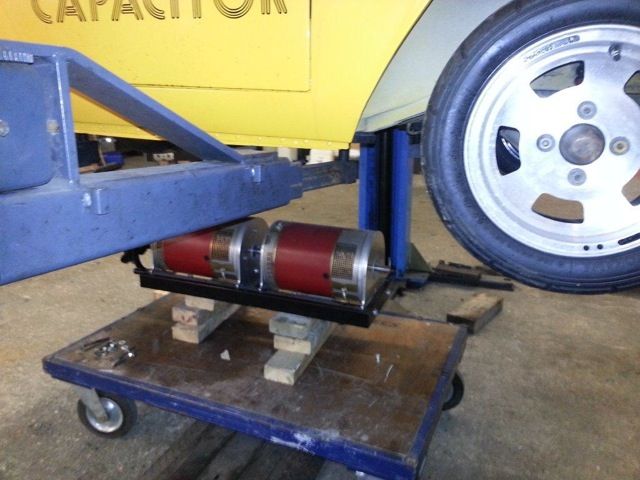 As you read this an engineering company up in Halifax are machining up a coupling to link these babies together.
The Flux Capacitor won't have a gearbox, so the output from the motors goes straight into that laughably short propeller shaft and into the diff. The loop of black steel around the prop shaft is a feature a lot of drag cars have, which catches the shaft if the universal joint fails. Not sure the Enfield needs one when the prop is 6" long, but still!
The Flux Capacitor's new Zilla controller unit (like a normal car's ECU) and main commutator is going to live in a custom built box underneath the passenger seat. It might just look like a green Tupperware tub, but that's nearly £4000 worth. Zoiks.
This pic shows the Enfield's dash with the vinyl top removed. The Zilla 'hairball' control box will be mounted here alongside the original wiring.
In other news, we're still deciding which batteries will suit the Flux Cap the best. We are in talks with Yuasa and Chinese company General Electronic Battery Company Ltd. The sooner we know which batts, the sooner we can crack on with final wiring and then getting the BMS (Battery Management System) software on the road to completion. As soon as there's a development I'll update the blog.