So, the Enfield is beginning its journey of reassembly. The idea was always to keep the body looking stock, but with a Hot Wheels rim choice and suspension stance. Things are taking shape. Personally, I'm chuffed to bits with the little 'leccy thing thus far.In the last 10 days the Lambretta Giallo Ossido (Yellow Ochre) painted bodyshell has been machine polished and then taken on its wooden dolly from Roadhouse Retro back to the boys at Webster Race Engineering.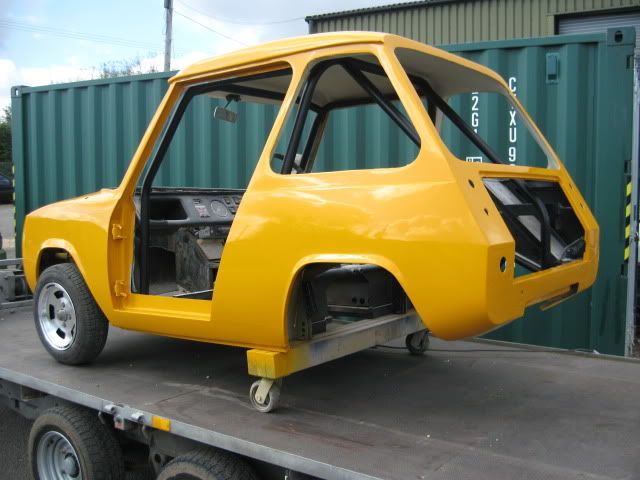 As mentioned in a previous blog, the Enfield very nearly got killed by a fire just hours after it had been painted. But it's a born survivor, so it still stands. The fire broke out in the neighboring industrial unit, which meant Tim from Roadhouse Retro lost power to his premises for over a week.
Undeterred, he found a very very long extension lead and worked tirelessly with the polisher by floodlight. The proof of his panel-working efforts are in the pics.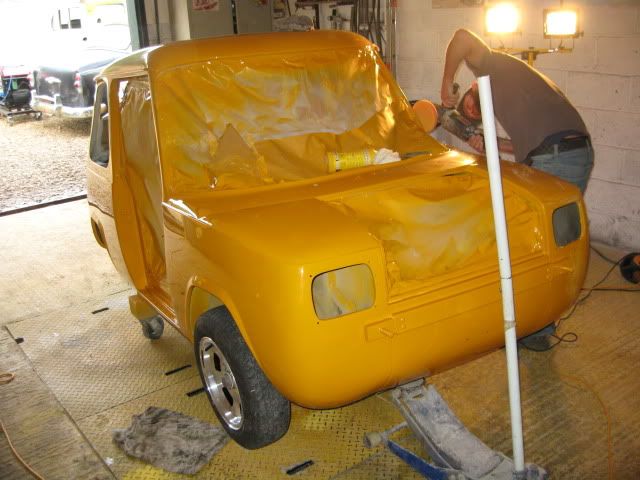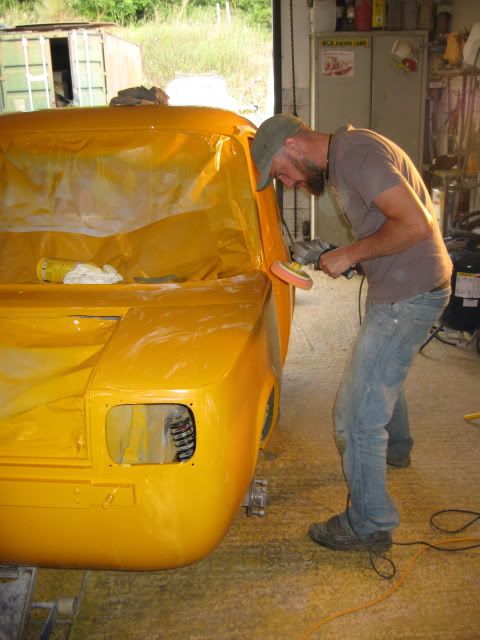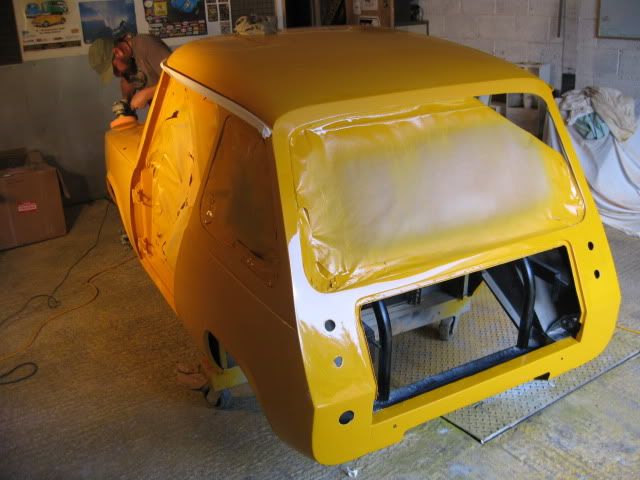 At Webster's race HQ the Flux Cap has had the adjustable four-link rear suspension, Ford 9-inch axle and twin motors (bolted inside a cradle) refitted. Oh, and then there's the propshaft. I say 'propshaft' because it's the shortest one Webster Race Engineering has ever ordered. Or seen.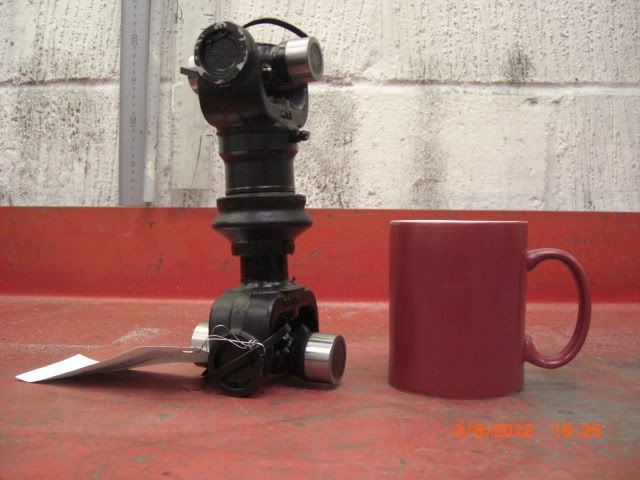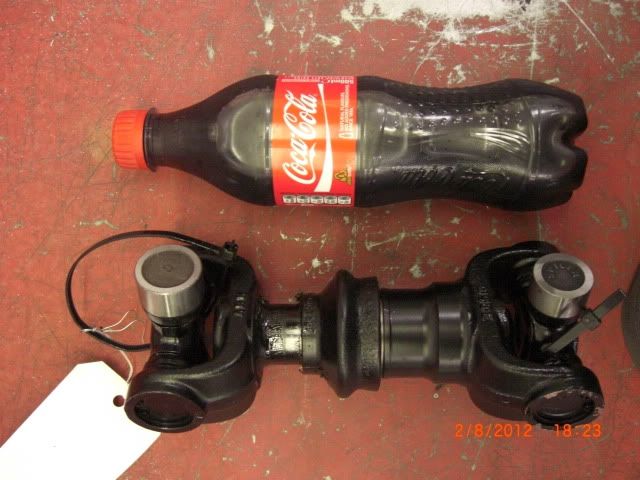 You can see from these images that it's about the same length as a bottle of tooth rotting Cola. It is definitely longer than a mug of tea, though. So the tube of metal that carries the power straight from the motor to the back axle is just six inches long. Less, if you take into account the universal joints.What else? Well the handbrake now works, as the rear drum brakes are hooked up. In fact the only thing I've got left to sort in the braking department are some decent front discs and calipers. Easier said than done, as the car is such a bastard child of British car parts bins. The tinware over the back end is all painted satin black to match the roll cage, and riveted in place. In terms of its shape, it's hardly any different to the original vinyl-covered panels of the factory original Enfield.BACK ON ALL FOUR SLOT MAGSAs of now (4/10/12) the Enfield is back rolling on all of its wheels. I hauled it back onto a trailer and tugged it in the Evoque from Webster Race Engineering back Roadhouse Retro. Now they're fitted up, don't the rear wheels look massive? You'd never guess they were 14s. The front suspension looks high in the pics, but that's because there are not yet any batteries fitted. All in good time!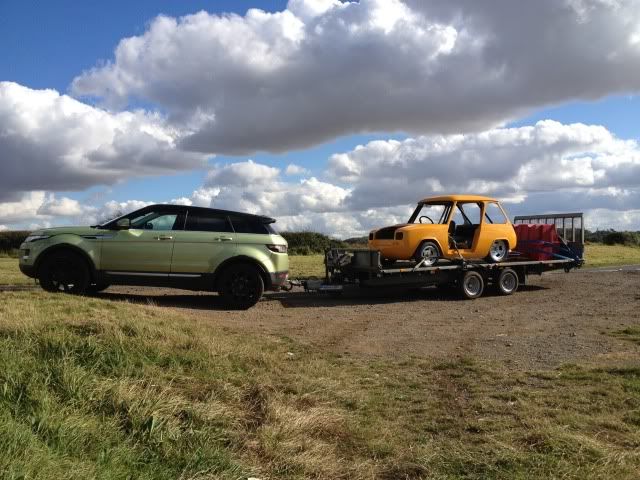 It's looking pretty hot rod now, right? That's my hope.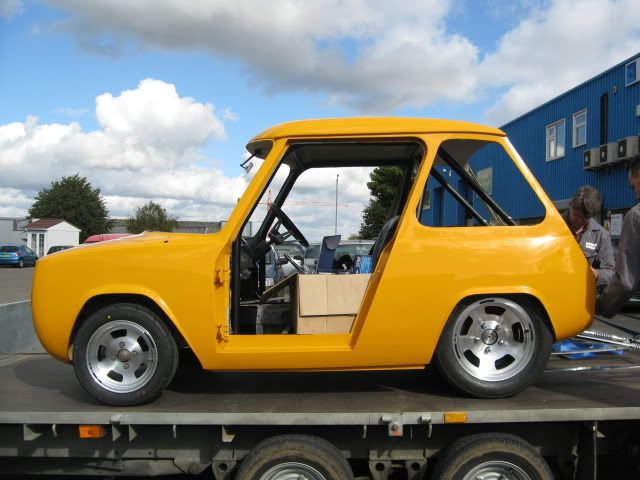 Over the next few days Tim will finish spray fillering and painting the doors, bonnet and bootlid to then refit them.
Then I'll collect the glassfibre replica bumpers to fit (I borrowed a pair of original steel bumpers from a chap with this totally stock Enfield he uses weekly – more on this soon) and bolt up the lights.In other exciting news we've just received a parcel with the Enfield's replacement glass in. Only it's not glass. Thanks to motorsport glazing gurus Plastics 4 Performance, each original pane of glass on the car has been replicated in high quality scratch-resistant Lexan. This is not only lighter than glass, but safer if something very bad and accident-like were to occur.So yeah, it's coming together now. It's starting to look like a midget weapon. Once again, I wouldn't be able to get this far without the support of Adrian Flux Insurance and Red Maple IT Consultants. Cheers guys for being as smiley and optimistic as me…